This post may contain affiliate links. This means that if you click on one of these links, visit the retailer and purchase an item, I may receive a small percentage of your purchase. For more information visit disclaimer
Now, I'm no makeup artist or dermatologist but if there is one thing I do know, that is the importance of clean makeup brushes. They harbour so much bacteria. It doesn't matter how well you remove your make-up or how expensive your cleansers are, if you're applying makeup to your skin with dirty brushes then you might as well not bother washing your face in the first place.
That being said, it is so easy to keep your brushes clean. It's recommended to wash cosmetic brushes at least 1 a week and you'll want to allow enough time for them to dry thoroughly before using them again so I always wash my brushes before bed and leave them to dry overnight.
All you need is a good brush shampoo; it needs to be gentle so I personally use Johnson's Baby Shampoo as it is also very cost-effective but there are cleansers out there specifically for cleaning brushes which is probably a better idea if your brushes are expensive…
1.Estee Lauder Brush Cleaner £13                                    2.Clinique Brush Cleaner £14                          3.Real Techniques Brush Cleaner £6.99
…and you can either use a cleansing palette like the ones shown below or just the palm of your hand.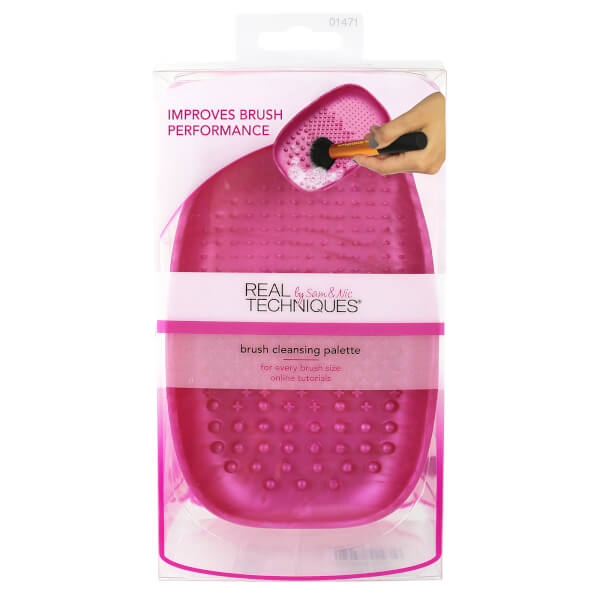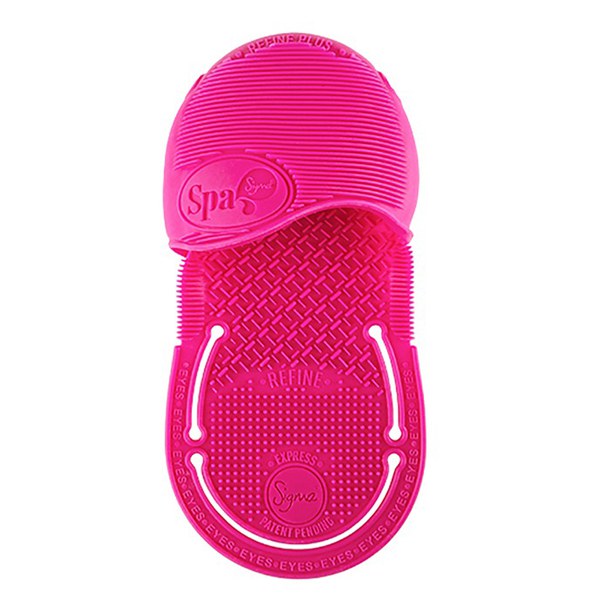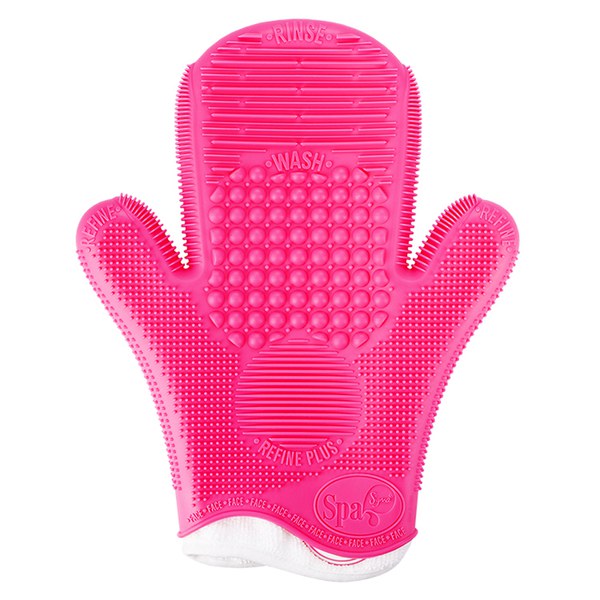 1.Real Techniques Palette £12.99                           2.Sigma Spa Cleaning Glove £25                      3.Sigma Spa 2x Cleaning Glove £39
Run your brushes under lukewarm water, (avoid using hot water and leaving the brushes to soak as it can soften the glue used to hold the brush hairs in place) apply the brush shampoo, and either in the palm of your hand or on the brush cleansing palette, swish the brush in a circular motion to get all of the makeup out. Rinse very thoroughly, making sure there is no shampoo left on the brush and gently squeeze out excess water before setting down on a clean towel or kitchen roll to dry.
There you have it, an easy and cost-effective way to keep your makeup brushes clean. Do you have any tips of your own or products you particularly like to use?
L x